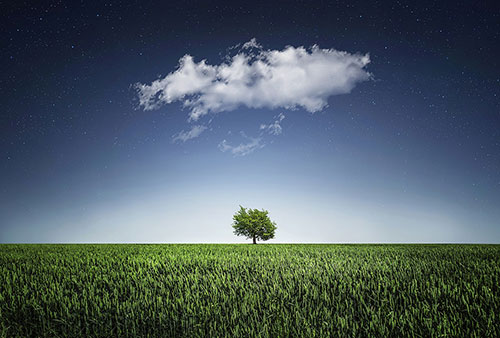 A long time coming, the Symbiostock engine is now almost ready to be released. Along with Symbiostock, we will be releasing Symbiostock Express, a custom premium theme we've developed that is built on the wonderful GPL Virtue theme by Kadence.
Fully customizable, Symbiostock Express is catered specifically for people who want to sell their media, whether they be photographers, graphic designers, or vector artists. The demo site can be viewed here.
Soon, we will be doing final testing on Symbiostock and then plan a full release. Symbiostock itself is going to be 100% free, and always will be. You can download the plugin, along with all the necessary other free software (WooCommerce, WordPress) and launch your own digital media store.
Symbiostock will work with any theme. But that doesn't mean it will look it's best unless you have a chance to personalize it, or buy one that fits your needs perfectly. Symbiostock Express is an optional theme you can buy that has been built specifically for Symbiostock. It does not add any features you cannot customize yourself with a little elbow grease and some coding expertise, but is still a simple way to get going easily and quickly.
For those of you that don't want to setup your own server, install all your own software, and debug any possible issues, we have good news for you. Along with releasing the standalone, we are going to be offering the Symbiostock hosting service. With our hosting service, you will be able to sign up and log directly into a fully functional Symbiostock install and begin uploading immediately. No more database issues, no more PHP issues, no more directory permissions or fatal errors; we will manage all of that so you can just sell your media. As an added bonus, Symbiostock Express will be free for all hosting clients. This service is going to be the primary way we fund Symbiostock's development.
Although not complete, below you will find a list of some of the features Symbiostock has to offer. We anticipate a release date in the coming weeks. Stay tuned!
Theme Compatibility
– Compatible with any WordPress/WooCommerce theme
– Optimal with Symbiostock specific themes
– Theme can be switched any time without affecting Symbiostock
Front End Features
– Mark certain media to be featured in compatible themes
– Front end completely controlled by WooCommerce (no Symbiostock interference)
– Unlimited categories with category thumbnails
– Full store-front experience: search, categories, product page, add to cart, cart, checkout and more.
– Depending on theme, fully responsive design with animated sliders, large images, image centric.
Media Processing
– Upload via web or FTP
– All meta keywords, titles and descriptions are automatically extracted from media
– Process media automatically or manually
– Customizable processor – choose how many images to process in one go
– Support for most image types, including GIF, JPEG, PNG, EPS, TIFF.
– Auto-publish media with meta-data
Media Licensing
– Create as many global licenses as you need.
– Each license can be fully customized, from image size to title, description, and default price.
– Global licenses can be applied to any media in your store.
– Apply licenses to all the media in your store automatically
– Apply licenses based on media type (raster, vector etc.)
– Apply license changes (price, size etc.) to all products automatically.
– Create JPEG licenses for vector images and set the size of the rendered file.
Individual Media
– Apply as many licenses as you need to each media file
– Customize the price to override global settings
– Mark media as editorial for non-commercial media
– Mark media with model or property releases
– Disable or re-enable media as you need to
– Mass edit image descriptions, titles, categories etc.
– Media can be included in multiple categories
Sales
– Fully WooCommerce integrated
– Automatic, customizable emails to customers on signup, purchase etc.
– Customers can purchase as guests or with accounts
– Media locations are protected when provided to customers for download
– Globally set the number of days a customer has to download item
– Globally set the maximum number of times a purchased item can be downloaded
– Increase/decrease the number of downloads/days a customer has on an order by order basis
Watermarking
– Customizable watermark
– Decide on size and opacity of watermark
– Watermarks include diagonal lines to corners of media
– Customizable thumbnail size
– Thumbnail/watermark changes will trigger system to automatically regenerate them over time
Currencies and Tax
– Multiple currencies supported
– Support for VAT, GST, custom rates etc.
Payment Methods
– Hundreds of payment gateways
– PayPal, Stripe, Amazon Payments, ANZ, Authorize.net, eWay, BrainTree etc.
SEO and Marketing
– Compatible with any 3rd party WordPress plugin
– Compatible with Yoast SEO, SEO Ultimate, etc.
– Image information auto-populates page title
– Customize URLs en masse or individually
If you have questions about any of these features, or don't see something here that you would like to, let us know in the forums.
https://www.symbiostock.org/wp-content/uploads/2015/04/Untitled-64.jpg
338
500
Robin
/wp-content/uploads/2017/07/logo-blue-1.png
Robin
2015-04-28 01:04:25
2017-07-14 15:01:22
The Symbiostock Demo is Live!