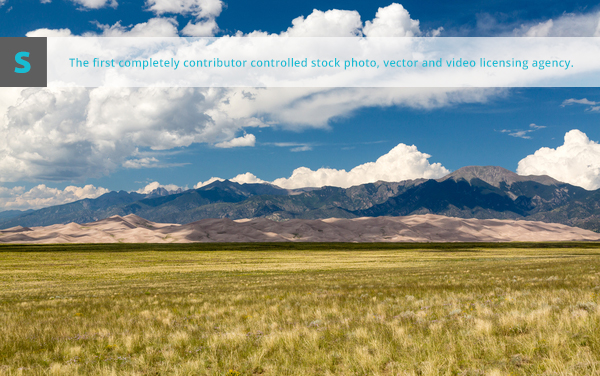 Symzio spawned from a deep desire to stimulate some balance within the microstock agency, in the favor of contributors. As microstock contributors ourselves, we are all too well aware of how unrewarding it feels to generate $0.25 from an image that took so much more than twenty-five cents in time value to create. Yet day-in-day-out such earnings make up the majority of monthly royalty earnings for most stock contributors.
But contributors are not the only ones hurting. Consumers are also unhappy with the lack of choices available and are funneled into spending more than they'd like with costly subscription packages.
Which is why we created Symzio. The first completely contributor controlled agency that charges customers less and pays contributors more. With a heavy focus on One Time Use licenses to attract customers who are looking for exactly that – unique one off stock media for that one blog article, or one advert, or one website banner, or one brochure. Individuals who don't need subscriptions or RF licenses but who end up having no other choice. And the benefits for contributors are just as great – your images don't get filed into royalty free storage folders for a mere twenty-five cents to your pocket.
Symzio is radical with a massive potential for progress and we want you, our fellow contributors, to be a part of it.
Some key aspects of Symzio include:
– No approval process for stock media. Symzio contributors simply upload media to Symbiostock & manually select what you want to include or auto-include to Symzio (Symbiostock 2.1+ required).
– Contributors retain 70% of their sales earnings.
– Symzio Affiliate Program provides affiliates 10% of every sale referred to us by them.
– Bonus opportunity for contributors to retain 90% sales earnings if a customer purchases the contributor's own image through their own referral.
– The minimum a Symzio contributor will earn on a single sale is $1.40 (for a medium One Time Use JPG).
– Consumer pricing schedule that heavily targets One Time Use customers, whilst at the same time offering a fair compensation royalty-free option
We encourage you to peruse the new Symzio site, read the info pages and TOS to become familiar with how Symzio operates. We are currently taking contributor applications and details on how to apply can be found here.
Additionally, as Symzio is launched as a Beta, we will be utilizing this phase as a period for tweaking aspects that we may find need improvements as we move forward.
https://www.symbiostock.org/wp-content/uploads/2015/11/symzio-launch-blog.jpg
376
600
Dawn
/wp-content/uploads/2017/07/logo-blue-1.png
Dawn
2015-11-29 22:58:50
2017-07-14 14:57:17
Symzio Launch!