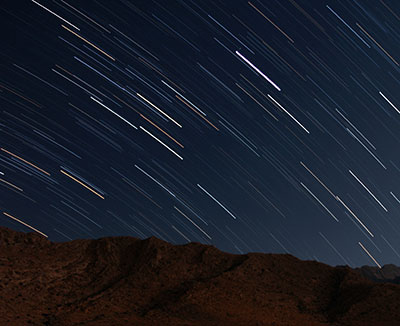 Metadata Writing
Symbiostock 1.1, released about half a week after 1.0, introduced metadata writing. With this powerful feature, you can now save your WordPress edits directly to your images. This only works on images that readily support metadata, such as JPEGs.
What's this good for?
Well, now you can use Symbiostock as a full-fledged metadata editor. Anyone who is a professional stock image producer knows that metadata editing is never that easy, and now being able to both manage your store and tweak your titles, descriptions and keywords, not just in your store, but right in the core of your images.
But again, what's this good for?
Simple. If you download this image, submit it to an agency, or even sell it, all that data is stored in it. You don't have to manually repopulate titles, descriptions or keywords with agencies, which is in itself a large and tedious task. Do all your editing in one place. Thanks to WordPress's great tagging system, duplicates are automatically removed. So you can just keep typing relevant words, click save, and you've got an image ready to go. Couple this with our PLUS hosting system, and you can even automatically submit your images to agencies. This means that as a PLUS customer, once you upload your image to Symbiostock, you never have to do anything else. Edit it there, update it there, and submit it to agencies there.
Massive Search Speed Boost + Tag Searching
Speed? Speed. You may or may not know this, but neither WordPress nor WooCommerce search tags in their search engine. Don't believe me? Try it out on your own site. Add a tag to a product or article, do a search, and it won't show up. This is a known shortcoming and isn't easy to overcome. Why? Because tag searching adds a lot of overhead, and if you have thousands of articles or products, you're looking at a 1-2 second delay on every search query.
Well, not anymore. In Symbiostock's next release, the search engine has been revamped to include built in tag searching.
The best part?
We're talking 0.2 seconds overhead. We've cut it down by up to 90% using the Symbiostock engine. In fact, the more images you have, the more tags you have, the more you will see a massive difference between this and third party plugins that provide similar functionality.
This is just one of the many fantastic new developments that are going to keep coming with Symbiostock. And soon, even the Symzio project will come online – a wonderful, community driven search engine that takes all your beautiful images, and presents them to customers in one cohesive and speedy interface. Exclusive to Symbiostock users like you.
https://www.symbiostock.org/wp-content/uploads/2015/05/photo-1425036458755-dc303a6042011.jpg
326
400
Robin
/wp-content/uploads/2017/07/logo-blue-1.png
Robin
2015-05-14 20:10:20
2017-07-14 14:54:48
Speed, Tag Searching and Metadata Writing