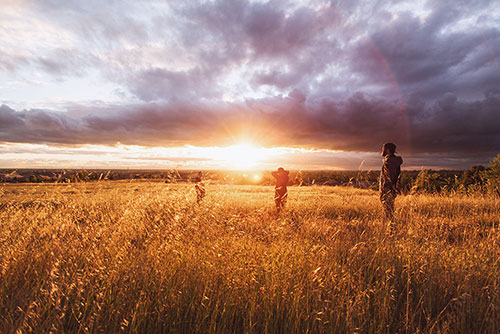 As a burgeoning new open-source enterprise, Symbiostock is off to a great start. We've got a nearly zero error rate with the official plugin, our hosting service is streamlined and likewise bug free, and we're getting great feedback all across the board in regards to the direction we're taking.
All that being said, we still need your help! The internet has become a giant social machine and amidst all the noise, we want artists all around the world to learn about Symbiostock. The more people that use it, the more development we can invest in, and the more powerful it's going to get.
Symbiostock was born out of a need to be in control of our media – to sell it at our rates, in our environment. I wanted to be able to sell any image I took that I felt held artistic merit – not just the ones some person a thousand miles away deemed worthy!
But Symbiostock is just the first step. We need artists, artists exactly like you, to come on board. You see, the more artists that choose to sell independently, the more we, as a group, compete with the larger agencies. In doing so, we force all concerned to take us seriously and even out the playing field. That means more artistic freedom, more profits, and more control in the digital media marketplace.
Here are two cool, totally free ways in which you can help Symbiostock now:
1) Give us a glowing review on WordPress.org:
https://wordpress.org/plugins/symbiostock/
WordPress is where we distribute and update Symbiostock. Great reviews allow people to really understand how the plugin can help them, and are the bread and butter of any good plugin.
2) Submit your site to the Artist Network
http://www.symbiostock.org/artist-network/
Showcasing your site in the Artist Network is a fantastic way to both promote Symbiostock and your site. Visitors will be able to find you and visit your store, and artists can see your different sites to envision how theirs might look. It's totally free, and a great networking tool.
And, if you help promote Symbiostock in these two ways, let us know, and we'll give you a complimentary two-months of free hosting with PLUS, or if you prefer, 50% off any of our premium themes.
This is open to both new and current users. Just let us know via private message once you've supported the project in both those ways.
And remember – even if you don't need hosting or themes, taking five minutes to help us out would be a really fantastic way to spend those five minutes – we'd love you for it.
https://www.symbiostock.org/wp-content/uploads/2015/05/photo-1425036458755-dc303a6042012.jpg
334
500
Robin
/wp-content/uploads/2017/07/logo-blue-1.png
Robin
2015-05-13 20:20:22
2017-07-14 14:59:38
Promote Symbiostock for Free – Get Premium Stuff!