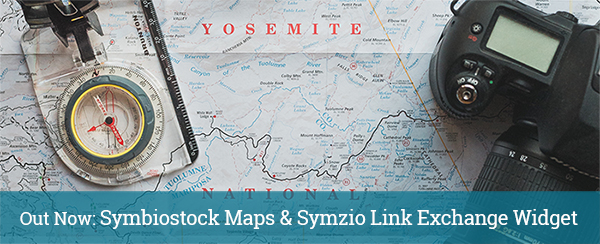 Just released: Symbiostock Maps & Symzio Link Exchange Widget
Our two new exciting tools are now available for our Symbiostock community to make use of. Symbiostock Maps will add a significant expansion to both the aesthetics and media advertising potential of your websites. And the Symzio Link Exchange Widget is a fantastic SEO opportunity to connect with other contributor sites and exchange 'link juice'. Let's go over each tool and what they provide in a more detail:
Symbiostock Maps
Symbiostock Maps is an impressive, optional plugin for Symbiostock Pro. Symbiostock Maps reads GPS information from your product pages and uses the Google Maps API to create an interactive, clickable map which showcases the locations of your media products. Perfect for those of you who have portfolios with travel locations, images of architecture and buildings from around the world, or collections highlighting natural wonders.
Symbiostock Maps is highly customizable, as we previously demonstrated with very differently set live demos:
Symbiostock Maps Demo 1 – In this demo we have images displayed all over a global map. This demo shows the default 'terrain' map type.
Symbiostock Maps Demo 2 – Here the map location has been set to Sydney and we've chosen the number of images to be displayed to only 4. As a result, Symbiostock Maps identifies which four images are closest to Sydney and only displays those thumbnails in a zoomed in view. If there were only three images geotagged nearby Sydney and the next closest image was geotagged to Melbourne, the map would automatically be more zoomed out to include that forth image's location. The map type here is set to 'hybrid' and we've added a cyan-blue colored hue.
Symbiostock Maps Demo 3 – In this example, instead of showing image thumbnails, we're using geotag markers. Geotag markers are clickable and just like the thumbnails they open up a larger image preview. The map type used here is 'roadmap'.
As you can see, multiple maps can be created and inserted into different pages of your website and each individual map can be customized to focus on a specific region of the world. Customizable elements include map size, color, brightness, thumbnail size, popup preview size, popup text size and you can also add an optional title and associate a custom class to each map. With so many aesthetically geared settings you have complete freedom to play around and integrate Symbiostock Maps into the design of your unique website.
There are two ways of adding Symbiostock Maps to your Symbiostock site – as a widget or shortcode. The widget method is easier, but is dependent on your theme's implementation of widget areas. Shortcodes can require a bit more if you want it customized, but are more dynamic and can be placed in any post and on any page. Our Symbiostock Maps Help Guide explains how to set shortcode parameters and contains useful tips using Symbiostock Maps .
Symbiostock Maps can be purchased from our store for $49. As with all our software and premium plugins, this includes lifetime updates.
Symzio Link Exchange Widget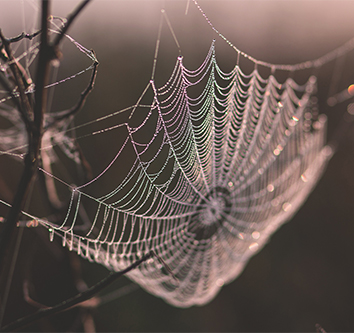 The Symzio Link Exchange Widget is a fully automated link exchange system that is bundled with the the latest version of Symbiostock Pro – simply update your Symbiostock Pro install to the newly released version to access to widget.
Establishing link exchange partnerships with targeted, related websites is a long established way of giving your website's SEO a boost. By working together and setting up a link exchange network with fellow Symzio contributors, we can essentially increase our marketing efforts and online presence by letting search engines know that although we are independent entities, we're are also a collective – and if there's anything to be learned from advent of social media, it is that modern search engines appreciate sites that are interconnected and communal. Link exchange partnerships also provide a good means of exchanging direct traffic.
The Symzio Link Exchange Widget is an intelligent tool which removes the regular burdens that come with link exchange partnerships. You don't need to check for dead links, or worry about partnered sites maintaining reciprocal links. Any sites that stop working, or stop using the widget are automatically removed from the link list.
FEATURES INCLUDE:
Auto checking contributor sites to make sure they are online. Sites that go offline are automatically excluded so that there are no 'dead' links.
Only includes sites that also display the widget.
Dynamically altering the rank order in which sites are displayed sites based on how much each individual site contributes to the link exchange program. The widget uses advanced mechanisms to calculate how much each site is promoting the Symzio Link Exchange Widget – sites providing greater support are listed higher on the page and this is automatically updated.
The widget does not output Javascript; it outputs HTML which can be indexed by search engines and contains hard coded links to encourage SEO.
Will only display contributors who have been with Symzio for at least 1 month.
Ability to set how many contributors you want to list (minimum of 5 required).
Can be added to your WordPress site as a widget or shortcode.
Automatically uses styles that are defined in your websites theme. You can also add a custom css class to the widget and apply stylizes using your theme's custom css area.
Ability to add a custom title to your link exchange area.
Information for each contributor listing is sourced directly from their Symzio public profile, including:
The contributor's business name
Link to their independent website
Link to their Symzio contributor profile
Links to Facebook & Twitter pages
Description: Displaying contributor descriptions is optional. You can set the widget to display no descriptions to show short/full descriptions.
Thumbnail: A thumbnail is shown if the contributor has uploaded an image for their Symzio profile page. Displaying thumbnails is optional.
The more information you supply about yourself through your Symzio contributor profile, the more information can be displayed through the link widget. So it's a good idea to fill in your Symzio profile as much as you can, including links to your Facebook and Twitter accounts. Below is a screen shot of how the Symzio Link Exchange Widget outputs data and you can see that some listings contain more details than others:
The widget is extremely easy to set up and can be accessed by navigating to WP Dashboard > Appearance > Widgets. It will appear in the list of available widgets as Symzio Link Exchange. You can then add this to any widget area. Once added, you can open it to access all the settings. For details on how to implement the widget using shortcodes, see this Help Guide.
The widget is released today with the Symbiostock Pro update. We encourage all Symzio contributors to get on board and implement the Link Exchange Widget on your independent sites. And if you haven't already joined Symzio, take this opportunity to do so. By working together and supporting each other in this growing community, we continue to feed our movement towards empowering ourselves as independent artists. So let's make the most of this opportunity and keep our momentum flowing!

https://www.symbiostock.org/wp-content/uploads/2016/11/nov-2-blog1.jpg
244
600
Dawn
/wp-content/uploads/2017/07/logo-blue-1.png
Dawn
2016-11-03 21:51:28
2017-07-14 14:57:17
Now Available: Symbiostock Maps & Symzio Link Exchange Widget