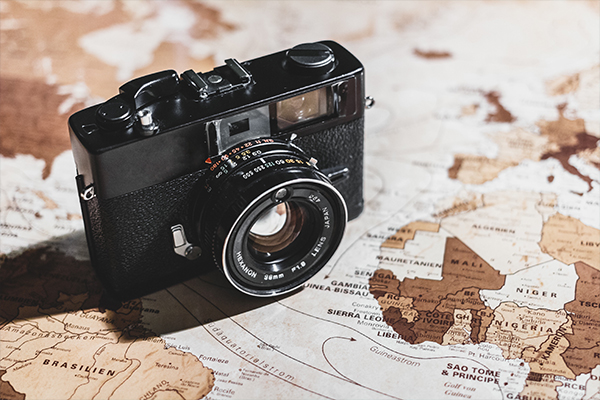 Announcing the coming of two powerful new tools to get you excited towards the end of the year:
Symbiostock Maps
Coming soon is a powerful new addon called Symbiostock Maps. Symbiostock Maps will allow you to display multiple photos and media on an interactive world map. This optional addon for Symbiostock Pro uses the Google Maps API to insert a customizable map anywhere on your website. If your media is geotagged (i.e. assigned with a geographical location), Symbiostock Maps will use that information to present the location of the image on a Google map.
Multiple maps can be created to focus on different regions of the world. You can choose how many images you want shown; whether the images show up as thumbnails or location markers; customize colors; thumbnail proportions and more. When a thumbnail/location marker is clicked, a popup opens up showing a larger preview of the image – which if clicked takes the customer to the actual product page.
Take a look at a live example of Symbiostock Maps in action:
To illustrate how customizable this addon is, here is another example which displays the map in 'Hybrid' mode and with completely different visual settings:
Symbiostock Maps is perfect for artists who capture travel locations, architectural marvels and natural wonders, whether it be via photography, video or illustrations.
Further details on how to make the most of Symbiostock Maps will become available with the release of this exciting new addon.
Symzio Link Exchange Widget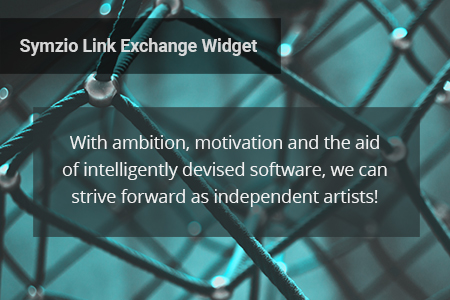 In the recent months Symbiostock Forums have been buzzing with independent artists trying to collaborate and brainstorm ways of supporting each other through mutually beneficial link exchange agreements. Creating niche specific link exchange partnerships can be a valuable way of attracting visitors to sites, both through direct traffic exchange and by triggering search engines.
However, creating a link exchange system isn't always easy to keep track of and requires ongoing monitoring and maintenance. Tasks such as checking your partnered sites to ensure that your links are still there, or checking whether the sites you're linking to are still online and implementing updates are ongoing aspects of link exchanges that are time consuming and not much fun to do – because most of us would rather spend that energy working on our creative projects.
And so we decided to create the Symzio Link Exchange Widget – a fully automated link exchange system that effortlessly sets up a link exchange area on any page, or section, of your website. Some of the advanced features of the widget include:
Auto checking contributor sites to make sure they are online. Sites that go offline are automatically excluded so that there are no 'dead' links.
Only includes sites that also display the widget.
Dynamically altering the rank order in which sites are displayed sites based on how much each individual site contributes to the link exchange program. The widget uses advanced mechanisms to calculate how much each site is promoting the Symzio Link Exchange Widget – sites providing greater support are listed higher on the page and this is automatically updated.
The widget does not output Javascript; it outputs HTML which can be indexed by search engines and contains hard coded links to encourage SEO.
Will only display contributors who have been with Symzio for at least 1 month.
Each contributor's listing will source information directly from their Symzio public profile, including:
The contributor's business name
Description with their profile image
Link to their independent website
Link to their Symzio contributor profile
Links to Facebook & Twitter pages
Although there will be a default minimum number of listings displayed, you will be able to set how many contributors you want to list on your link exchange area.
The Symzio Link Exchange Widget will become available soon and will be bundled with the base Symbiostock Pro plugin.
As we continue to band together as a proactive community of independent artists, the greater our opportunity for success becomes. And with innovative tools such as this new widget we can easily keep up our momentum up and further growth of our movement!
https://www.symbiostock.org/wp-content/uploads/2016/10/Oct28-blog1.jpg
400
600
Dawn
/wp-content/uploads/2017/07/logo-blue-1.png
Dawn
2016-10-28 21:28:09
2017-07-14 14:57:17
Coming Soon: Symbiostock Maps & Symzio Link Exchange Widget